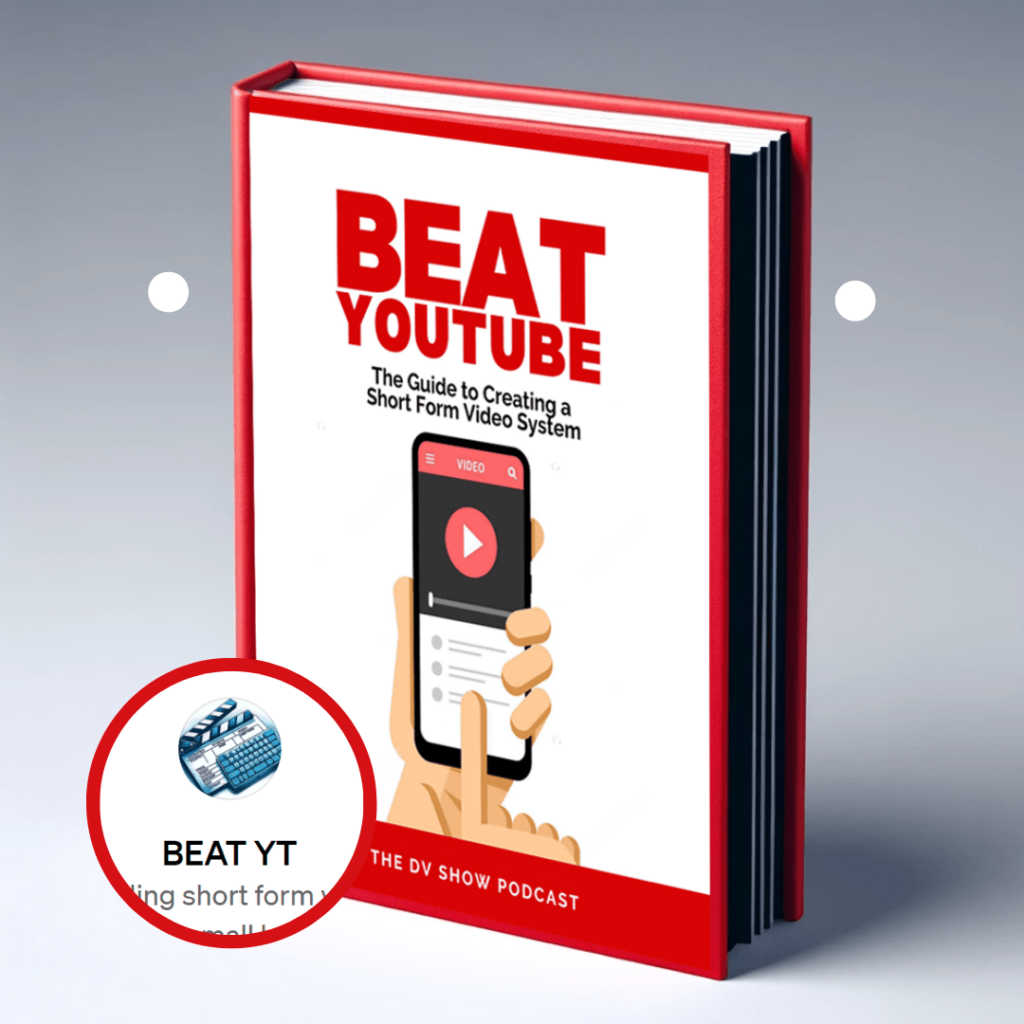 Long form video on YouTube, undeniably, offers a stage for creativity, expression, and connection like no other. However, it comes with its own set of challenges, some of which can be daunting for newcomers. It demands high effort, pits you against fierce competition, and plays the long game. Many have ventured into its depths with dreams of success, only to discover that success can be elusive and slow to arrive. A prime example is my client, who dedicated nearly two years to the platform, yet reaped nothing more than modest returns before we joined forces.
Certainly, such perseverance is commendable, but for most of us, there's a pressing desire for a quicker return on investment. If you're eager to accelerate your growth and see tangible results sooner, I propose an alternative path—one that is both attainable and remarkably effective.
I recommend that new video creators start their journey with short-form video content – it will beat YouTube!
Why Short-Form Video Matters:

Short-form video is more than just a trend; it's a fundamental shift in how we communicate and consume content online. With the average attention span shrinking, these quick, engaging videos are the perfect way to capture and retain audience interest. They're not only a tool for entertainment but also a vital strategy for brands and marketers looking to increase their reach and engagement.
Our comprehensive guide offers a deep dive into the world of short-form video.
Here's a sneak peek at what you'll find inside:
Developing Your Unique Strategy: Tailor your content to stand out and resonate with your audience.
Engaging and Growing Your Audience: Learn the nuances of building a loyal community around your brand.
Monetizing Your Efforts: Explore various avenues to turn your passion for video creation into profit.
Staying Ahead of Trends: Keep up with the ever-changing digital landscape and adapt your strategy accordingly.
Custom GPT included:
With the included link to our BEAT YT custom GPT script, you have a powerful AI-driven creative assistant at your fingertips.
Say goodbye to writer's block and hello to limitless inspiration! Our custom GPT model is specifically designed to help you craft captivating video scripts effortlessly.
Input Your Ideas: Provide a brief description or theme for your video, and watch as BEAT YT transforms your ideas into well-structured scripts.
Refine and Edit: Customize your script with ease. Add your personal touch, edit sentences, or include specific instructions for your content creators.
Ready to Roll: With your script in hand, you're ready to start shooting your next viral video! It's that simple.
With BEAT YT custom GPT, you have a dedicated partner that understands your vision, accelerates your workflow, and empowers you to create video content that captivates your audience.
Who Will Benefit from This FREE Ebook:
Aspiring Content Creators: If you're starting your journey in the digital content world, this book provides a solid foundation.
Seasoned Marketers and Brands: For professionals looking to refine their short-form video strategy, this guide offers advanced insights and tips.
Digital Media Enthusiasts: Anyone curious about the impact and potential of short-form video content will find valuable information in this book.
Why It's a Must-Read:

This FREE ebook isn't just a collection of tips and tricks; it's a roadmap to success in the digital age. It combines practical advice with real-world examples, ensuring that readers can apply these strategies to their work effectively.
"Beat YouTube: The Guide to Creating a Short-Form Video System" is more than just a guide – it's your companion in the journey of digital storytelling. And with it being available for free, there's no reason not to take advantage of this incredible resource. Download your copy today, unleash your creativity, and start making waves in the world of short-form video!
Free book AND a custom GPT?!?!
There is NO way you're creating bad video with this little bundle!